Queen Teyana Taylor conjures the Allure and Enchantment of Doja Cat to protect her throne in new video "Woman" by Doja Cat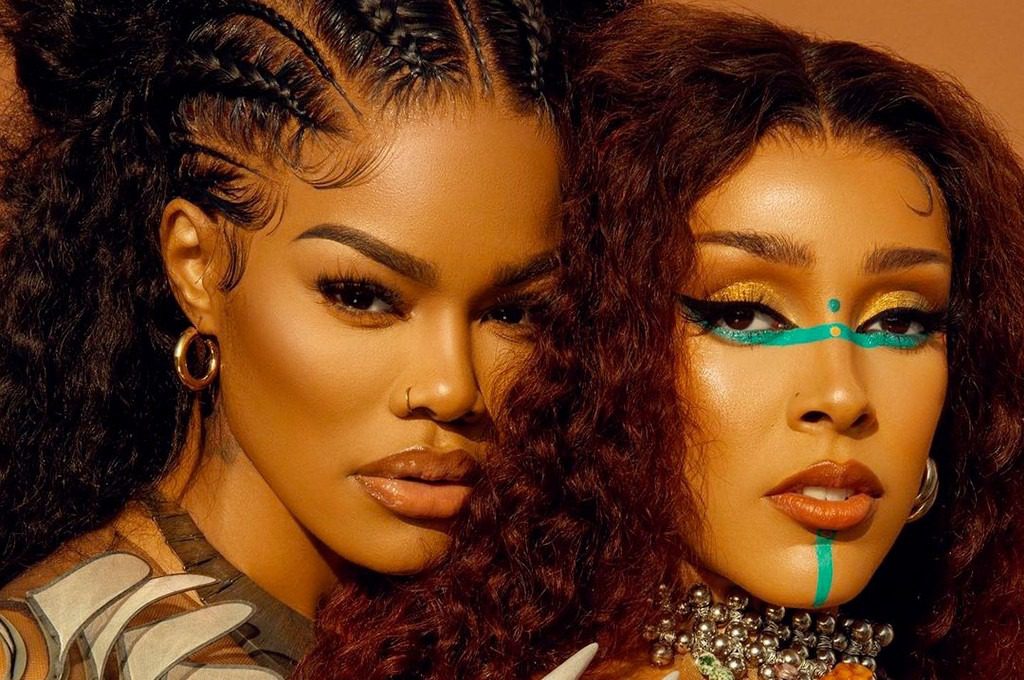 Finally this month, "Doja Cat" dropped the long awaited video for her "Woman" song featuring superstar Teyana Taylor. The clip shows both Doja's and Teyana's innate goddess beauty. Both are very feminine, very wild and very free. Besides Doja and Teyana the video also features upcoming actress and model Guetcha.
ADVERTISEMENT
Doja Cat and Teyana Taylor had a photo shoot together and and the photo below was released to the media… What do you think of Doja Cat and her new video featuring Teyana Taylor? Ckick the link below and share your thoughts with the writer, editors, publisher and other viewers.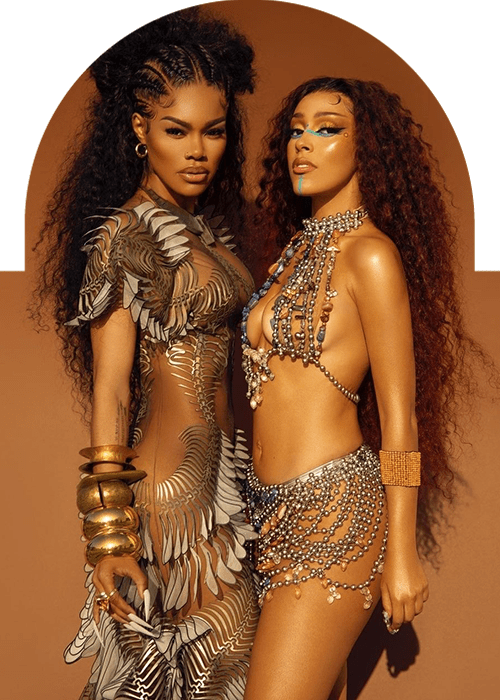 ---
ADVERTISEMENT
---
CoolJazzClassics | Candy Duffer Paired Musically With David A. Stewart To Make A Succinct Statement… "Lilly Was Here"
Candy Dulfer was born in Amsterdam in the Netherlands, as the daughter of saxophonist Hans Dulfer. She began playing the drums at the age of five. As a six-year-old she started to play the soprano saxophone. At the age of seven she switched to alto saxophone and later began playing in a local concert band Jeugd Doet Leven (English translation: "Youth Brings Life") in Zuiderwoude.
Dulfer played her first solo on stage with her father's band De Perikels ("The Perils"). At the age of eleven, she made her first recordings for the album 'I Didn't Ask' (1981) of De Perikels. In 1982, when she was twelve years old, she played as a member of Rosa King's Ladies Horn section at the North Sea Jazz Festival. According to Dulfer, King encouraged her to become a band leader herself. In 1984, at the age of fourteen, Dulfer started her own band Funky Stuff.